Discover NZ's best rail trail, on the best hire bikes, designed specifically for the Otago Central Rail Trail's unique conditions.
Cycle Surgery New Generation Hire Bike - NOW AVAILABLE FOR HIRE $35.00 per day
Our NEW Cycle Surgery Hire Bikes have just arrivred and feedback has been fantastic. Check out our new custom designed Rail Trail Hire Bike.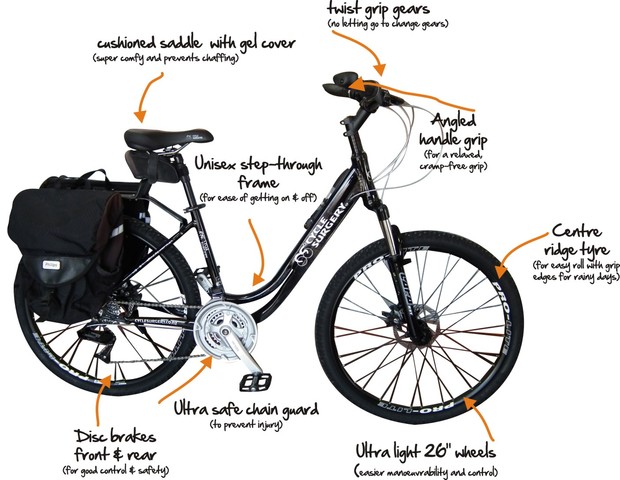 Welcome to Cycle Surgery, we guarantee the best hire bikes, the best shuttle service and luggage transfer service on the Otago Central Rail Trail:
Maximum comfort
Minimum fuss
Top quality
The Otago Central Rail Trail is 150km of cycling fun, spectacular landscapes and rich New Zealand history. Whether you are looking for a romantic getaway, a family holiday or a fun and rewarding trip among friends, the Otago Central Rail Trail and Cycle Surgery can cater for your every need. Choose from one of our themed tour packages or enquire now and we will custom-design a rail trail itinerary to suit you.
Cycle Surgery has been providing bike hire on the Otago Central Rail Trail for over 10 years. We are passionate about cycling and committed to providing our clients with the best cycling experience in New Zealand.
Book Online Now Package Enquiry