Cycle Surgery
A family, a team, and a business!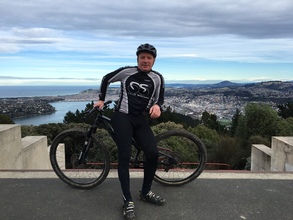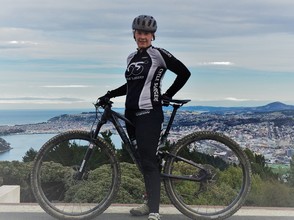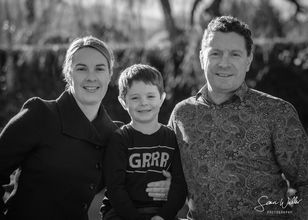 Cycle Surgery is a locally owned and operated family business. Owners Pip and Dave Thomson love cycling, love Central Otago and love sharing their knowledge of cycling with others.
Dave started Cycle Surgery over 30 years ago in Dunedin, as a cycle workshop and retail shop. Dave was born into a cycling family with his father Brian being a NZ National Cycling Champion and his brother Glen cycling for New Zealand in two Olympic Games and two Commonwealth Games. Glen won GOLD at the 1998 Commonwealth Games in the men's Points Race. Dave cycled alongside his brother and father in many races in both New Zealand and overseas.
When the Otago Central Rail Trail opened in 2000, Dave started with a fleet of 10 bikes based in a garage in Middlemarch. Dave know that when cycling 152km on a gravel surface, a good quality, reliable and comfortable hire bike was a must. With not being able to purchase a suitable hire bike in the NZ market, Dave started designing his own Cycle Surgery Hire Bike. Dave's goal was to create a good quality hire bike, which was comfortable, easy to ride, safe and reliable. Important features included raised handle bars for a comfortable up-right riding position, gel cushioned saddle for extra comfort and to prevent chafing, comfort grips for a relaxed comfortable riding position, ultra-light wheels for an easier ride, durable centre-ridge tyre for an easier and safer ride and disc brakes front and rear for control and safety.
Dave is the man behind the bikes and Pip is the one behind the computer! Pip, has a Bachelor of Education and spent 5 years teaching before giving up teaching to focus solely on her Rail Trail business. With an eye for detail, organisational skills to die for and drive to design the best itinerary for her clients, Pip is dedicated to providing her clients with the best cycling experience in NZ!
Jules, is Pip and Dave's son and you often see him in the depots helping out or riding his bike, trying to see what wheelies he can pull or what he can jump off. Luckily Jules is just as crazy as his mum and dad and maybe one day you will also see cycling for NZ.
Dave, Pip and Jules look forward to seeing you out on the Central Otago Trails.