Making the most of your trip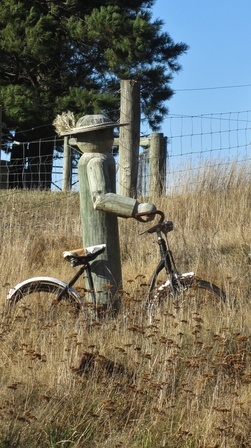 The Central Otago Rail Trail is known as one of the most rewarding and enjoyable outdoor activities in New Zealand. Listed at number 5 on the AA top 101 Must-do's for Kiwis, the Otago Central Rail Trail is at the top of the bucket list for many people.
A must do for families, couples and groups, the Rail Trail is accessible to all ages and fitness levels. Contact us so we can design a tour itinerary to best suit your groups age range and fitness level.
When you book with Cycle Surgery, you're already starting your journey on the right foot. We will listen to your requirements and provide you with a comprehensive itinerary including bike hire, accommodation, daily bag transfers, transport and off trail activities - so all you have to do is turn up and enjoy the ride.
---
Cycle Surgery Top Rail Trail Tips
Bottom Conditioning - We recommend spending a bit of time in the saddle before starting the Rail Trail. It is a great idea if you can go for 2-4 bike rides a week for the two months leading up to your holiday. This will help with your fitness and get your bottom used to sitting on a bike seat
Take Your Time!

Enjoy your holiday and take your time to explore Central Otago. We recommend cycling the Rail Trail over 5 days. This allows for a pleasurable and enjoyable experience.

Book well in advance

especially during peak season (December - May).

Pedal in Comfort with Padded Bike Pants

- Yes everyone on the trail wears them and yes they will reduce chaffing and cushion your butt! Today there are many choices from the traditional Lycra Bike Pants to the more Casual Baggy Shorts which look just like a pair of shorts (no one would even know!).

Come Prepared.

Central Otago weather can be very changeable. We recommend being prepared for all seasons and always carrying a waterproof jacket and leggings, gloves, suncreen and warm clothes to put on if you get wet. These items will all easy fit into your panniers.

Water.

Make sure you drink plenty of water while cycling the Rail Trail. Bottled water is available for purchase at cafes, shops and hotels along the Rail Trail.

Snacks.

There are some long stretches on the Rail Trail with no refreshment/food stops. Carry plenty of snacks and take time to stop and enjoy at a scenic stop on the Rail Trail.

Bring a SMILE and be prepared to have lots of fun!