The Otago Central Rail Trail encompasses everything that's stunning about Central Otago. Amazing landscapes, fascinating history, delicious Central Otago wine and cuisine and legendary Southern hospitality.
The Otago Central Rail Trail follows the former railway line between Middlemarch and Clyde. Luckily trains could not climb sleep hills, so the Rail Trail is an easy riding trail with no steep hills. A fantastic off-road cycle trail suitable for people of all ages and fitness levels.
The Otago Central Rail Trail is owned by the Department of Conservation (DOC) and together DOC and the Otago Central Rail Trail Trust work together maintain and market the Rail Trail as world-class tourist attraction.
You can start the Rail Trail from either Clyde or Middlemarch, however cycling from Clyde to Middlemarch is the most popular option. We recommend allowing at least four or five days to cycle the trail, allowing time to soak up and enjoy all Central Otago has to offer.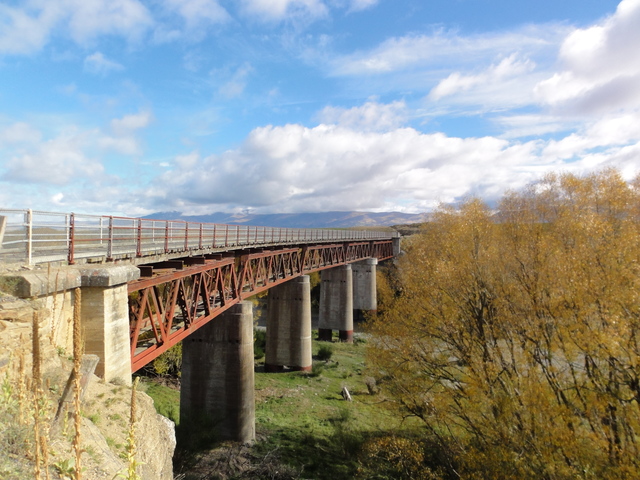 The Manuherikia No.1 Bridge, the longest on the trail at 110 metres. The magnificent concrete pier bridge was completed in 1903.